Tales from the planet of Bloom (vol 2)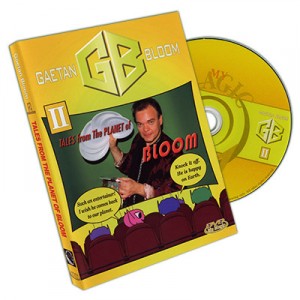 Gaetan Bloom is known as one of the most creative magicians in the world. But his strength lies in his knack for inventing magic that not only fools laypeople but absolutely destroys magicians. If you enjoy being fooled and fooling others you must have this DVD. It is amazing how his simple methods never fail to fool. You will learn magic with cigarettes, boxes, paper plates and cards.

By buying this product you can collect up to 2 reward points as a voucher of 0,40 €. Your reward points.