Tales from the planet of Bloom (vol 1)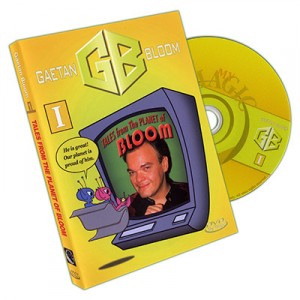 Special ends soon! Gaetan Bloom is one of the most creative magicians in the world. His magic it truly ingenious both in effect and in method. Volume One of this three-part series includes incredible magic with wristwatches, boxes, food, and cards. One of the many strengths of Gaetan's magic is that it is very easy to learn and perform. 

By buying this product you can collect up to 2 reward points as a voucher of 0,40 €. Your reward points.